>

This is the most "tame" image I could find!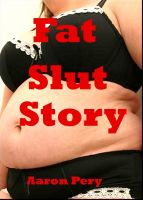 I have more proof that fat girls are sluts. Using the following search terms.
Fat MILF gets About 9,850,000 results (0.30 seconds)
Skinny MILF gets About 3,590,000 results (0.15 seconds)
Skinny Woman returns About 8,610,000 results (0.63 seconds) 99% fully clothed women.
Fat Woman returns About 30,800,000 results (0.25 seconds) most showing beaver or tits.
This proves two things. Fat girls are bigger sluts and they have a better body image than skinny women.
I'm not complaining because like every red blooded American male I love sluts. The point I am making is quite simple.
Fat girls do not have low "self-esteem" and they are far more sluttish than skinny women.
This is important because the ole girls NAAFA network would like you to believe that fat females suffer from low self esteem and poor body image. Clearly this is NOT the case. Other data shows that fat girls are far more promiscuous.
About a couple weeks ago, you might have heard about a study out of the University of Hawaii that found overweight and obese women (BMI>25) had 'more sex' than normal-weighted ones. The study was all over the news because it challenged what we would generally believe – after all, 'skinny' women are hotter, so they should have more sex.

The study surveyed over 7,000 women aged 15-44 about their sexual habits, and a higher percentage of the larger women reported having had sex. The researchers admitted they were surprised. "These results were unexpected and we don't really know why this is the case," said lead researcher Dr Bliss Kaneshiro.
If you bring together the two parts, it seems obvious why overweight and obese women would have more sex. Because of a lack of impulse control, the hefty ladies are more likely to say 'yes' to a man's advances.

The study had surveyed about 7000 women aged 16-44 about their sexual habits and women who had a higher BMI (body mass index) reportedly had more sex then women that fell in a normal BMI index. The people conducting the survey found the results to be surprising and unexpected. Tell that to a million dollar porn industry solely based on BBW's.
According to a study published in the British Medical Journal, people who are obese are less likely to have been sexually active in the past year, but surprisingly, they're more likely than people with an average body weight to have sexually transmitted diseases and unplanned pregnancies. I'm no rocket scientist, but something tells me those are the results of not practicing safe sex.
Researchers in France surveyed 12,364 men and women between the ages of 18 and 69. Half of the participants were in the normal weight range, while the rest were overweight or obese. The survey showed that obese women were 30 percent less likely to have had sex at all in the past year, while obese men were 70 percent less likely to have had more than one sexual partner.
Research presented at the American Congress of Obstetricians and Gynecologists 58th Annual Clinical Meeting last month backs up these findings. Data from the CDC's Youth Risk Behavior Survey shows that obese and overweight adolescent girls are less likely to use condoms or other birth control methods.
Impulsiveness, the very thing that makes fat girls sluts is the reason they go down like submarines. Food sluts are sluts. Chalk it up to high self-esteem. Past research has showed that obesity is related to poor body image, which now has been proven to be bunk. High-risk sexual behavior, like unsafe sex shows that the same lack on inhibitions that makes fat girls fat and gluttonous make them more promiscuous. And it's not just women. The survey also showed that obese men were much more apt to have had an STD, despite fewer sexual partners. Fat guys don't get laid much.